Hello Divas!!
Today's fashion sale is a wraparound watch from Lulus.com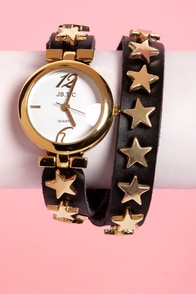 This gorgeous watch is on sale now for $25 and adds a touch of class and elegance to every outfit.
The studded stars add a bit of edge to your sweet look and give you a little bit of a daring look to any outfit.
This is a fun watch and it is a great price so why not check it out today!!!!