Hello Divas
Summer time means breaking out all of those cute shoes and the strappy sandal has always been a BIG must have for me.
I love straps even though I don't really like the over the top gladiator styles that some people are sporting. Like this!!!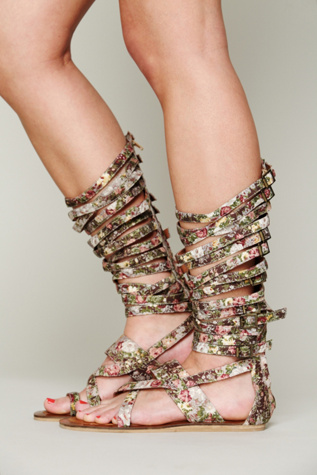 What is this mess?
In any case, make sure to get a pedicure before prancing out in your sandals because there nothing cute about messed up feet in cute shoes.